Dubai's unforgiving desert climate makes air conditioning not just a luxury but a necessity. When it comes to keeping your home or office cool in Dubai's scorching heat, you need reliable, energy-efficient, and effective air conditioning systems. Three prominent brands that have been making waves in the AC industry in Dubai are Midea, Gree, and O'General. In this blog, we'll explore how these brands are offering superior cooling experiences to Dubai residents. Whether you're in need of AC unit installation, air conditioning system repair, or maintenance services, rest assured that these brands have got you covered.
Midea AC in Dubai
Midea, a globally recognized name in the air conditioning industry, has gained a strong foothold in Dubai, known for its innovative and energy-efficient cooling solutions. With Midea AC units, you can experience top-notch cooling performance and reliability. That has made it a popular choice among Dubai residents.
Midea AC units are designed to provide not just cooling but also energy savings. Their advanced technology ensures efficient cooling, and many models, including Inverter Split AC. Come equipped with inverter technology, which adjusts the compressor's speed according to the cooling needs. This not only maintains a comfortable temperature but also reduces energy consumption. Which is a crucial consideration in a city like Dubai, where electricity bills can be a significant expense.
For those looking for Midea AC unit installation in Dubai, you can easily find authorized service providers. Who are well-versed in setting up your Midea AC system to ensure optimal performance. Midea's commitment to quality extends to its after-sales service. Where you can rely on prompt and efficient AC repair and maintenance services.
Gree AC in Dubai
When it comes to Gree AC units in Dubai, you can expect nothing but excellence. Gree is renowned for its cutting-edge technology and top-notch cooling systems. Gree's reputation for delivering cooling solutions that are effective, energy-efficient. And reliable has made it a popular choice among residents and businesses alike in Dubai.
Gree AC units come in various configurations, from wall-mounted AC units to split AC systems. Ensuring that there's an option to fit your specific cooling needs. Gree AC installation services in Dubai are readily available, and you can count on their authorized service providers to set up your system with precision.
In addition to installation, Gree offers comprehensive AC repair and maintenance services in Dubai. Whether it's routine maintenance to keep your system running smoothly or addressing unexpected issues. Gree's service network ensures that your cooling needs are met promptly and efficiently.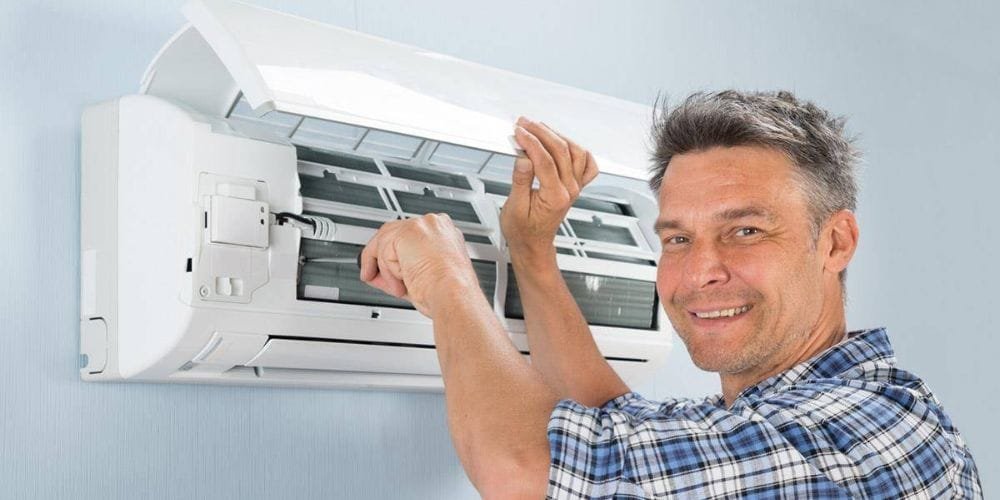 O'General AC in Dubai
O'General is a brand synonymous with quality and durability, making it a top choice for residents of Dubai seeking reliable cooling solutions. These AC units are designed to withstand the rigors of Dubai's extreme climate while delivering exceptional cooling performance.
When it comes to O'General AC unit installation in Dubai, you can trust that your system will be expertly set up to maximize its efficiency and lifespan. O'General's authorized service providers are well-trained to ensure that your cooling needs are met with precision and professionalism.
Furthermore, O'General provides comprehensive AC repair and maintenance services in Dubai. Whether your system requires minor repairs or routine maintenance to keep it operating at its best, O'General's service network is equipped to handle it all.
Types of Air Conditioning Systems
Choosing the right type of Gree air conditioning system for your space is essential to ensure optimal cooling efficiency. Here are some common types of O General, Gree and Midea AC systems available in Dubai:
Wall-Mounted AC Units
Midea Wall-mounted AC units are a popular choice for small to medium-sized rooms. They offer efficient cooling and are easy to install.
Split AC Systems
Gree Split AC systems consist of two units – an indoor unit and an outdoor unit. They are energy-efficient and provide even cooling throughout the room.
Inverter Split AC
O General Inverter split AC systems are known for their energy-saving capabilities. They adjust their cooling capacity according to the room's requirements, reducing energy consumption.
Ceiling AC Systems
Gree Ceiling AC systems are ideal for commercial spaces. They are installed in the ceiling and distribute cool air evenly.
Ducted Split AC Systems
O General Ducted split AC systems are perfect for larger spaces. They use ducts to distribute cool air to multiple rooms.
Ductless Wall-Mounted Split AC
Gree Ductless wall-mounted split AC systems offer the convenience of cooling individual rooms without the need for ductwork.
Floor-Mounted/Floor-Standing AC
O General Floor-mounted AC systems are versatile and can be placed on the floor or mounted on the wall. They are suitable for various room layouts.
Ceiling Suspended AC
Gree Ceiling suspended AC systems are commonly used in commercial spaces with high ceilings. They provide effective cooling without taking up floor space.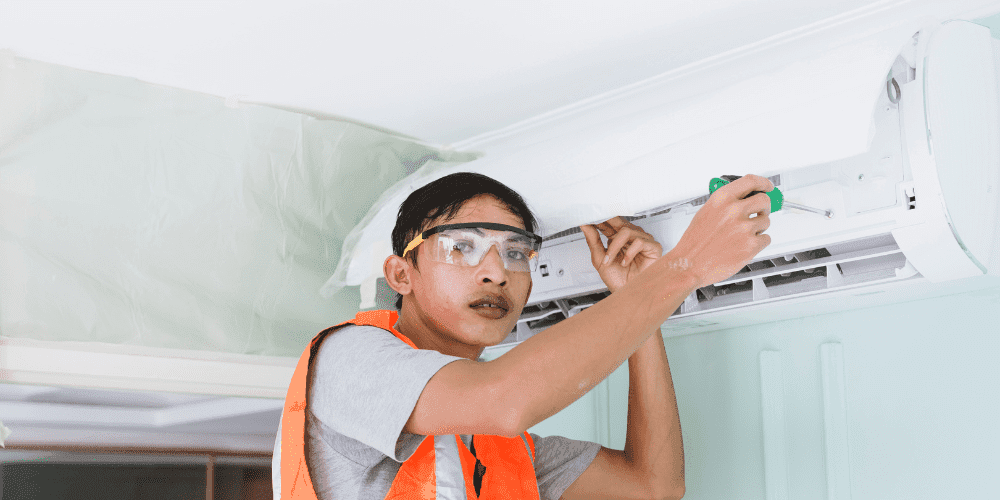 Conclusion
In Dubai's scorching climate, having a reliable air conditioning system is crucial for comfort and well-being. Midea, Gree, and O'General are three brands that have established themselves as leaders in the industry, offering top-tier products and services. Whether you need Gree AC installation, Midea AC repair, or O'General AC maintenance in Dubai, you can trust these brands to keep you cool throughout the year.
Additionally, with various types of air conditioning systems available, you have the flexibility to choose the one that best suits your needs and space. From energy-efficient Gree Inverter Split AC to O General ductless wall-mounted units, the options are vast, ensuring that there's a perfect cooling solution for every Dubai resident and business.
Beat the Dubai heat and enjoy superior cooling with Midea, Gree, and O'General – your partners in staying comfortable in the face of scorching temperatures. Stay cool, Dubai!
Tags
ac maintenance dubai
,
ac repair dubai
,
ac service in dubai
,
air conditioner service near me
,
cooling services
,
Gree ac installation dubai
,
Gree ac maintenance dubai
,
Gree ac repair dubai
,
Midea AC ac installation dubai
,
Midea AC ac maintenance dubai
,
Midea AC ac repair dubai
,
O General ac installation dubai
,
O General ac maintenance dubai
,
O General ac repair dubai