Dubai is known for its scorching hot climate, with temperatures soaring during the summer months. In such an environment, air conditioning (AC) is not a luxury rather has become a necessity. To ensure a comfortable and pleasant living or working space, it's crucial to have a well-functioning AC system. This article delves into the world of Dubai best AC company, covering installation, repair, maintenance, and gas refilling services. In this essay we will explore one of the best AC installation companies in Dubai, i.e. "Extreme Cool" and their offerings, emphasizing the importance of 24/7 AC maintenance service.
AC Installation Services in Dubai
When it comes to AC installation companies in Dubai, you can find a wide array of options. These services are crucial, as a properly installed AC system ensures optimal performance and energy efficiency. Efficient AC installation not only keeps your space cool but also saves you money on electricity bills.
Extreme Cool's AC installation Dubai provides a range of services, including installing new AC units and replacing old ones. They offer expert guidance on selecting the right system for your space, taking into consideration factors like room size, cooling requirements, and budget. Furthermore, they ensure that the installation is carried out with precision and care, guaranteeing the longevity of your AC system.
AC Maintenance Services in Dubai
AC maintenance Dubai is essential to keep your system in prime working condition. Regular maintenance helps prevent breakdowns, reduces energy consumption, and prolongs the lifespan of your AC unit. Fortunately, in Dubai, there are various AC maintenance service providers that offer comprehensive services to keep your AC system running smoothly.
One of the key benefits of Extreme Cool's AC maintenance Dubai 24/7 feature is the availability of service at all times. This is particularly important in a city where AC is relied upon around the clock. AC maintenance companies in Dubai understand that AC systems can malfunction at any time, and they are ready to provide immediate assistance. Whether it's a minor issue or a major breakdown, these AC maintenance Dubai companies have skilled technicians on call to address your concerns promptly.
Our AC maintenance services typically include cleaning, filter replacement, and system checks to ensure that your AC unit is functioning optimally. Regular maintenance not only keeps your space cool but also ensures that the air quality is healthy and free of pollutants. In a dusty and arid environment like Dubai, this is especially crucial for maintaining a comfortable living or working space.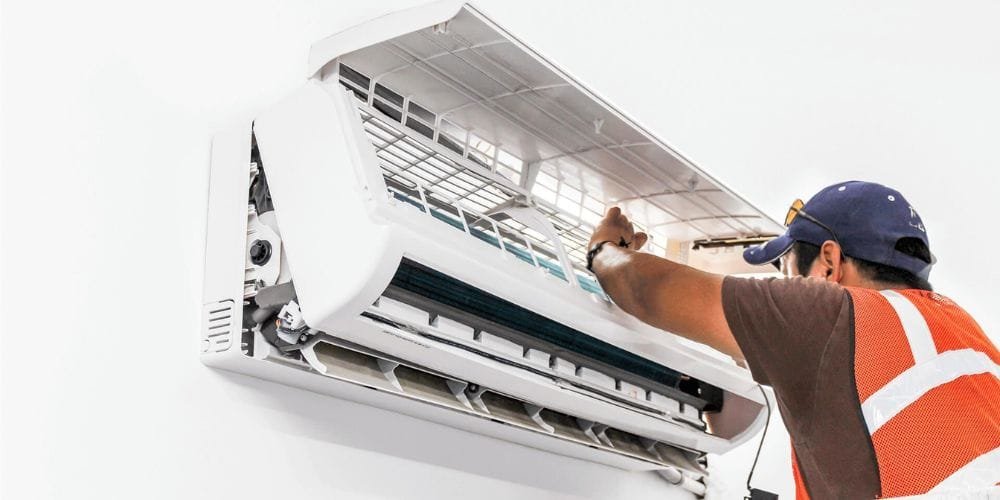 AC Repair Services in Dubai
Despite regular maintenance, AC systems can sometimes encounter issues that require professional repair. When your AC unit malfunctions or shows signs of trouble, it's essential to contact an AC repair Dubai service provider, none other than Extreme Cool for timely assistance. We have experienced technicians who can diagnose and fix a wide range of AC problems, ensuring that your space remains cool and comfortable.
Our AC repair services in Dubai cover a variety of issues, from minor glitches like thermostat problems to major malfunctions such as compressor failures. These services are quick to respond and are equipped with the necessary tools and spare parts to address your AC repair needs promptly. With the high demand for AC repair Dubai services, we also offer same-day or emergency repair options to minimize inconvenience.
Gas Refilling Services in Dubai
Gas refilling is another essential service for AC systems in Dubai. AC units rely on refrigerants to cool the air, and over time, these refrigerants can become depleted or contaminated due to the dust present in air. When this happens, the cooling capacity of your AC system diminishes, making it less effective at keeping your space cool.
AC installation companies in Dubai like Extreme Cool, also provide gas refilling services that offer a solution to this problem. We have the expertise and equipment required to refill the refrigerant in your AC system, ensuring that it operates at its full cooling potential. This not only keeps your space cool but also reduces the strain on your AC unit, prolonging its life and increasing its energy efficiency.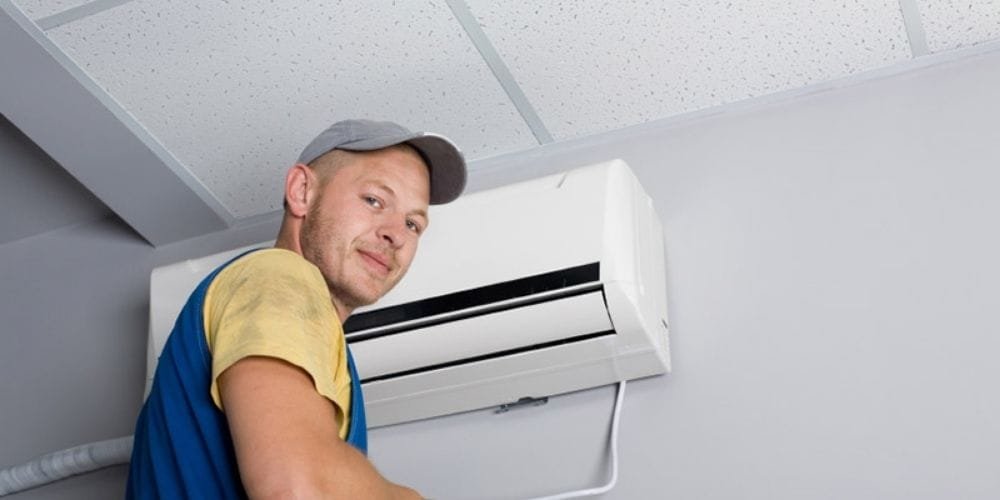 AC brands and Models
At Extreme Cool, we specialize in top-tier AC solutions, featuring brands like O General, Gree, and MIDEA. Whether you need a wall-mounted AC for a single room or a sophisticated ducted Split AC system for your entire space, we have you covered. Our experts excel in installing, maintaining, and repairing Inverter AC and Inverter Split AC units. We understand that your cooling needs are unique, which is why we offer a range of services to ensure your AC functions at its best, so you can stay comfortable throughout the year. Whether it's a ceiling AC or any other type of air conditioning system, we are committed to providing you with efficient, reliable, and professional solutions
Conclusion
In a busy and hot city like Dubai, where air conditioning is a necessity, efficient AC installation Dubai, repair, maintenance, and gas refilling services are vital to maintaining a comfortable living and working environment. The availability of 24/7 AC maintenance services ensures that your AC system remains in a brilliant condition, day and night. AC installation companies in Dubai such as Extreme Cool, offer expert guidance to help you choose the right system and ensure a precise installation, while AC repair services address any issues that may arise promptly. Gas refilling services further enhance the cooling efficiency of your AC unit.
In conclusion, the AC services in Dubai play a pivotal role in the daily lives of its residents and businesses. With the support of these services, individuals and organizations can ensure that their spaces remain cool, comfortable, and conducive to productivity and well-being, even in the most scorching heat of the desert. So, when it comes to keeping your space cool in Dubai, the efficient AC services available in the city are your best allies.
Tags
ac installation companies in dubai
,
ac installation dubai
,
AC Installation services in Dubai
,
ac maintenance dubai
,
AC maintenance Dubai 24/7
,
AC maintenance service
,
ac repair dubai
,
best AC installation companies in Dubai
,
Ceiling AC
,
Dubai best AC company
,
Ducted Split AC
,
Inverter AC
,
inverter split AC