When it comes to surviving the scorching summers of Dubai, your air conditioner is your lifeline. From providing cool comfort in your home to ensuring a conducive working environment in your office, your Gree AC unit plays a vital role. However, like any mechanical system, your AC is not immune to wear and tear. When it starts to falter, you need reliable AC repair services in Dubai to get it back up and running. In this comprehensive guide, we will explore why Extreme Cool is the preferred choice for AC repair in Dubai, and how their expertise and commitment to excellence can keep you cool and comfortable even in the most brutal heatwaves.
The Importance of a Well-Functioning AC System
Dubai's climate is characterized by scorching summers with temperatures that can easily soar above 40°C (104°F). In such conditions, a well-functioning AC system is not a luxury; it's a necessity. Whether you're at home, in a restaurant, or at your workplace, you rely on your air conditioner to provide a respite from the relentless heat.
The Common AC Issues in Dubai
Dubai's extreme weather conditions can take a toll on your AC system, leading to various issues that require prompt attention. These include:
Reduced Cooling Efficiency: Over time, dust and debris can clog your AC's filters and coils, reducing its cooling efficiency.
Refrigerant Leaks: High temperatures can put additional stress on your AC's refrigerant lines, leading to leaks and a decline in performance.
Electrical Problems: The electrical components of your AC can be prone to overheating and damage in Dubai's extreme heat.
Compressor Issues: The compressor, often called the heart of the AC system, can suffer from wear and tear, leading to cooling problems.
Why Choose Extreme Cool for AC Repair in Dubai?
Extreme Cool has established itself as a trusted name in the AC repair industry in Dubai. Here's why they are the preferred choice:
24-Hour AC Repair: Extreme Cool understands that AC breakdowns can happen at any time. That's why they offer 24-hour AC repair services in Dubai, ensuring that you are never left sweltering in the heat.
Experienced Technicians: Their team of highly skilled and experienced technicians is well-versed in diagnosing and repairing a wide range of AC issues.
Prompt Response: When you contact Extreme Cool for AC repair, you can expect a prompt response. They prioritize your comfort and work swiftly to restore your AC to its optimal state.
Transparent Pricing: Extreme Cool believes in transparency when it comes to pricing. You'll receive a clear and competitive quote for your AC repair, ensuring there are no surprises.
The AC Repair Process with Extreme Cool
When you choose Extreme Cool for your AC repair in Dubai, you can expect a seamless process:
Contact: Reach out to Extreme Cool's dedicated helpline for AC repair services. Their friendly customer service team will guide you through the initial steps.
Diagnosis: A team of experienced technicians will visit your location to diagnose the issue with your AC unit. They use advanced diagnostic tools to pinpoint the problem accurately.
Repair: Once the issue is identified, the skilled technicians will proceed with the repair. Extreme Cool ensures that only genuine parts are used for replacements.
Testing: After the repair is complete, your Midea AC unit will undergo thorough testing to ensure it's functioning at its best.
Maintenance Recommendations: Extreme Cool believes in proactive maintenance. They will provide you with valuable recommendations to keep your O General AC unit in top condition and prevent future breakdowns.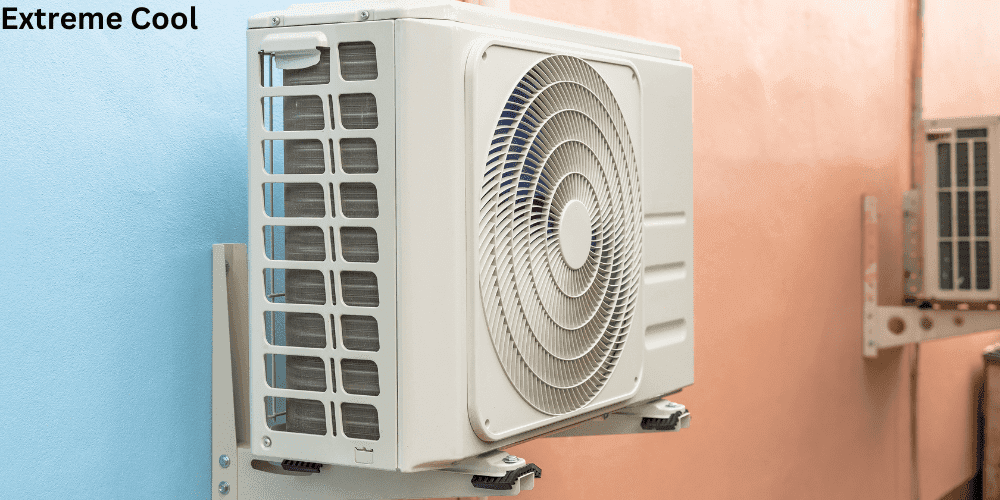 Why Timely AC Repair Is Crucial
Delaying AC repair in Dubai can have several negative consequences:
Increased Energy Bills: An inefficient AC unit consumes more energy, leading to higher utility bills.
Health Issues: Poorly maintained AC systems can lead to reduced indoor air quality, exacerbating allergies and respiratory problems.
Costly Repairs: Ignoring minor issues can result in major breakdowns, leading to costly repairs.
Reduced Lifespan: Neglected AC units tend to have a shorter lifespan, necessitating premature replacements.
Conclusion: Stay Cool with Extreme Cool
In Dubai, where the sun's intensity can be overwhelming, a well-functioning AC unit is your best friend. Extreme Cool's dedication to providing top-notch AC repair services in Dubai ensures that you can rely on your AC to keep you cool and comfortable, no matter how high the mercury rises. Don't wait for your AC to give up on you during a heatwave; choose Extreme Cool for prompt, reliable, and expert AC repair services and stay cool all year round.
Tags
24 hour ac repair, ac duct cleaning dubai, AC Duct cleaning services, AC gas Refilling dubai, AC Gas Top Up, ac installation dubai, ac installation dubai ac repair dubai, AC Installation services in Dubai, ac maintenance dubai, ac repair dubai, AC sale and Purchase, ac service in dubai, ac servicing near me, ac supply and installation