When it comes to finding the best AC provider company in Dubai, there are several key qualities that one should consider. From 24 hour AC repair services to AC supply & installation, AC sale and purchase, AC duct installation companies, AC duct cleaning services, and AC maintenance, a reliable AC provider should possess a range of qualities to meet customers' needs. This article will explore these qualities and shed light on why they are important.
One of the standout qualities of a top-notch AC provider company in Dubai is its ability to offer 24 hour AC repair services. In a city known for its extreme temperatures, AC breakdowns can be both inconvenient and uncomfortable. A company that provides round-the-clock repair services ensures that customers can rely on their expertise at any time, ensuring quick and efficient resolutions to AC problems.
Another crucial quality is the company's expertise in AC supply and installation. Whether it's for residential or commercial purposes, a reputable AC provider should have a wide range of high-quality AC units available for purchase. Additionally, their installation services should be carried out by skilled professionals who understand the intricacies of the process, ensuring optimal performance and longevity of the AC system.
AC sale and purchase is another area where a top AC provider excels. By offering a diverse selection of AC units from reputable brands, they cater to the specific requirements and preferences of their customers. Whether it's energy-efficient models, advanced features, or specific cooling capacities, a reliable AC provider ensures that customers have access to a comprehensive range of options.
AC duct installation companies play a vital role in maintaining the efficiency of an AC system. Proper installation of AC ducts is crucial for ensuring effective airflow and temperature control.
Furthermore, AC duct cleaning services are essential for maintaining a healthy indoor environment. Over time, dust, debris, and allergens can accumulate in the AC ducts, compromising the air quality. A reputable AC provider understands the importance of regular duct cleaning to remove contaminants, ensuring clean and fresh air circulation throughout the premises.
Lastly, an outstanding AC provider company offers comprehensive AC maintenance services. Regular maintenance not only extends the lifespan of the AC system but also improves its efficiency. From cleaning filters and coils to checking refrigerant levels and conducting overall system inspections, a reliable AC provider ensures that their customers' AC units are well-maintained, reducing the risk of unexpected breakdowns and optimizing energy consumption.
Above mentioned are the qualities of the best companies for AC installation Dubai. Now the question is to find a company that provides all of these services along with the best prices and impeccable services? Your quest ends here! Extreme Cool is one of those well-known companies in Dubai that contributes a lot to your AC life and well being. Extreme Cool is a name of trust when it comes to treat Ac's from O'general, Gree, Midea, Carrier, Akai, LG, Samsung, Fujitsu, Westpoint, Panasonic, Gibson, Hisense, Westpoint,Eurostar, Indesit, Tcl, Super General, and Daikin. 
Other than being a top priority for people who are looking for reliable AC services in Dubai, Extreme Cool is also one of the most searched AC cooling services provider companies. From Wall mounted AC to Split AC, inverter split AC, Ceiling AC, Ducted Split AC, Ductless Wall-Mounted Split AC, Floor-mounted/ Floor-Standing, and Ceiling Suspended AC, we are always just a call away from making your summers calmer and comfortable.
Reasons To Choose Extreme Cool
One of the primary reasons to choose Extreme Cool for AC installation in Dubai is their extensive experience and expertise in the field. With years of industry knowledge and a team of skilled professionals, Extreme Cool is well-equipped to handle AC installations services of any complexity. Their technicians are trained in the latest installation techniques and have a deep understanding of different AC systems, ensuring a seamless and efficient installation process.
Moreover, Extreme Cool is known for its commitment to providing high-quality service. They prioritize customer satisfaction and strive to exceed expectations in every project they undertake. From the initial consultation, AC gas refill Dubai to the final installation, Extreme Cool ensures clear communication, attention to detail, and adherence to industry standards, resulting in an AC system that performs optimally.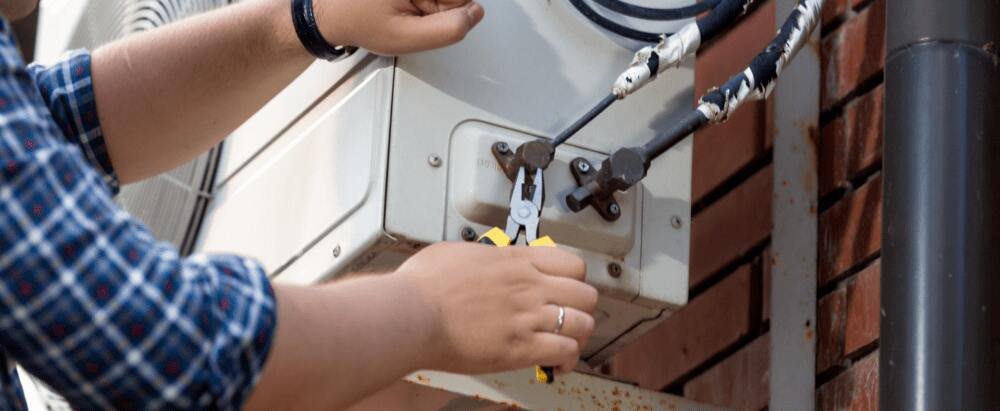 In addition to AC installation, Extreme Cool offers specialized services such as AC gas top up and refill. AC gas is an essential component that helps in the cooling process, and over time, it may need to be replenished. Extreme Cool understands this requirement and provides reliable AC Gas Top Up and refill services in Dubai. Their technicians have the expertise to assess the gas levels accurately and safely perform the necessary procedures, ensuring that the AC system operates at its best capacity.
Furthermore, Extreme Cool has built a solid reputation for being one of the leading AC installation companies in Dubai. They have successfully completed numerous installations for residential and commercial clients, earning the trust and loyalty of their customers. Their track record of delivering exceptional service and their commitment to customer satisfaction have established them as a reliable and reputable AC installation company in the region.
Another reason to choose Extreme Cool is their dedication to providing personalized solutions. They understand that every customer has unique requirements, and they tailor their services accordingly. Whether it's determining the right AC system for a specific space, offering energy-efficient options, or providing cost-effective solutions, Extreme Cool takes a customer-centric approach, ensuring that their clients receive the best possible service and value for their investment.
Conclusion
Extreme Cool stands out as a top choice for AC installation services in Dubai. With their extensive experience, commitment to quality service, specialized offerings such as AC Gas Top Up  and refill, and a solid reputation in the industry, Extreme Cool provides a comprehensive solution for all AC installation needs. By choosing Extreme Cool, customers can expect expert installation, reliable service, and personalized solutions that cater to their unique requirements.