Air conditioning utility and its importance in Dubai cannot be overstated. As a city located in the United Arab Emirates, Dubai experiences scorching heat and high humidity levels for a significant portion of the year. This climatic condition makes AC an essential requirement for maintaining comfort and enhancing the quality of life in the region.
Best Brands
One of the most widely recognized AC brands in Dubai is O'General. Renowned for its superior performance and energy efficiency, O'General AC units are highly sought after by residents and businesses alike. Gree, Midea, Carrier, Akai, LG, Samsung, Fujitsu, Westpoint, Panasonic, Gibson, Hisense, Eurostar, Indesit, Tcl, Super General, Daikin, and other popular brands also dominate the AC market in Dubai.
Types of AC's Available in Dubai
Various types of AC systems cater to the diverse needs of consumers in Dubai. Wall-mounted ACs are a popular choice due to their space-saving design and ease of installation. Split ACs, including inverter split ACs, offer efficient cooling and are ideal for individual rooms or small spaces. Ceiling ACs, ducted split ACs, and ductless wall-mounted split ACs are often favored for larger spaces and commercial establishments.
In addition, floor-mounted or floor-standing ACs are preferred for their versatility and ability to provide cooling in multiple directions. Ceiling suspended ACs are commonly found in large halls, shopping malls, and public spaces, providing even distribution of cool air.
The importance of AC in Dubai extends beyond mere comfort. It plays a vital role in combating the extreme heat and humidity, promoting productivity, and ensuring the well-being of residents. AC units not only cool indoor spaces but also dehumidify the air, creating a pleasant and conducive environment for work, leisure, and relaxation.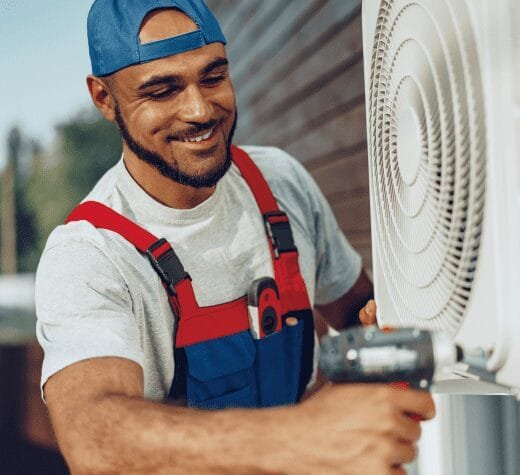 AC systems have become an integral part of everyday life in Dubai, allowing individuals to escape the harsh outdoor temperatures and seek respite indoors. They facilitate better sleep, reduce the risk of heat-related illnesses, and contribute to overall health and well-being.
Moreover, AC has become a necessity for various industries in Dubai, including hospitality, retail, healthcare, and entertainment. It enhances customer experiences, safeguards perishable goods, and maintains optimal conditions for equipment and machinery.
AC utility in Dubai is of paramount importance due to the city's extreme climate conditions. The availability of diverse AC brands and types, such as O'General, Gree, Midea, Carrier, Akai, LG, Samsung, Fujitsu, Westpoint, Panasonic, Gibson, Hisense, Eurostar, Indesit, Tcl, Super General, Daikin, and various AC models, ensures that residents and businesses can choose systems that best suit their needs. AC not only provides comfort but also plays a vital role in promoting productivity, health, and well-being, making it an indispensable aspect of life in Dubai.
Extreme Cool – Rapid Solution For Best AC Services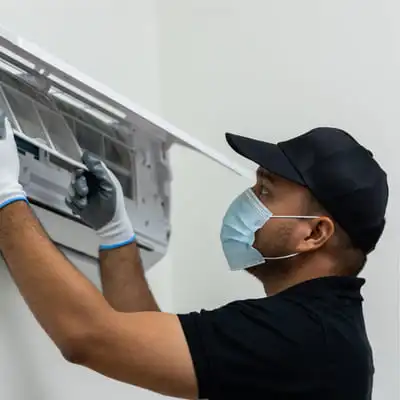 Extreme Cool's AC maintenance service in Dubai is a premier provider of 24 hour AC repair air conditioning solutions, offering a range of exceptional services to meet the diverse needs of customers in the region. With their commitment to quality, timely service, excellent customer care, competitive prices, and reliability, Extreme Cool Company has established itself as a trusted name in the industry.
Best Services
One of the key factors that sets Extreme Cool Cooling Company apart is their dedication to delivering the best services to their customers. Whether it's AC supply and installation, AC sale and purchase, or AC duct installation, the company ensures top-notch quality in every aspect of their services. Their team of skilled professionals is well-equipped to handle installations of various AC types, including wall-mounted split ACs, floor-mounted ACs, ceiling suspended ACs, and more. This expertise allows them to cater to the specific requirements of residential, commercial, and industrial clients. Extreme Cool is known as one of the best AC duct installation companies in Dubai
Timeliness is another aspect in which Extreme Cool Cooling Company excels. They understand the importance of completing projects on schedule and ensuring that customers have their AC systems up and running in a timely manner. Their efficient and organized approach ensures that installation, maintenance, and repair services are carried out promptly, minimizing any inconvenience for the customers.
Extreme Cool Company prides itself on delivering exceptional customer care. Their team is highly responsive, attentive, and knowledgeable, providing expert advice and assistance throughout the customer's journey. From the initial consultation to post-installation support and maintenance services, the company prioritizes customer satisfaction and strives to exceed expectations at every step. Whether it's scheduling installations, responding to maintenance requests, or resolving any concerns, Extreme Cool Company prioritizes customer satisfaction. They understand the importance of clear communication, prompt responses, and a personalized approach, making them the go-to choice for customers seeking reliable and outstanding customer care services in the air conditioning industry.
Best Pricing in Dubai!
When it comes to pricing, Extreme Cool Cooling Company offers brilliant rates that are competitive in the market. They believe in providing value for money, ensuring that customers receive high-quality services at affordable prices. This commitment to fair pricing makes their services accessible to a wide range of customers without compromising on quality or professionalism.
Extreme Cool Company in Dubai stands out for offering the best prices in the market for their air conditioning services. With their commitment to providing reliable AC sale and Purchase services and value for money, they have become a preferred choice for customers seeking affordable yet high-quality solutions.
One of the reasons why Extreme Cool Company excels in pricing is their understanding of the importance of accessibility. They believe that everyone should have access to reliable and efficient air conditioning services without breaking the bank. By offering brilliant prices, they make their services more affordable and attainable for a wide range of customers, including residential, commercial, and industrial clients.
Extreme Cool Company achieves competitive pricing by optimizing their operations and streamlining their processes. They have established strong relationships with suppliers and manufacturers, allowing them to procure air conditioning units and components at favorable rates. Additionally, their experienced technicians work efficiently and effectively, minimizing labor costs and ensuring that customers receive cost-effective services.
Despite offering affordable prices, Extreme Cool Company never compromises on the quality of their services. They maintain high standards in every aspect, from the equipment they use to the expertise of their technicians. Customers can trust that they are receiving top-notch solutions including AC gas refill Dubai, that meet their cooling needs while also staying within their budget.
Reliability is a cornerstone of Extreme Cool Cooling Company's operations. They understand the importance of a well-functioning AC system, particularly in Dubai's extreme climate. Therefore, their technicians are trained to deliver reliable and durable solutions, utilizing high-quality equipment and adhering to industry best practices. Customers can have peace of mind knowing that Extreme Cool Cooling Company's services are dependable and built to last.
Conclusion
Extreme Cool Cooling Company in Dubai offers a comprehensive range of air conditioning services characterized by their best-in-class services, timeliness, excellent customer care, competitive prices, and reliability. Whether it's AC installation, maintenance, or repair, the company's commitment to quality and customer satisfaction sets them apart. With Extreme Cool Cooling Company, customers can expect top-notch services delivered by skilled professionals, ensuring comfort, efficiency, and peace of mind for their air conditioning needs.